Cutting-edge audio-visual technology for business, education and healthcare
Engaging and interactive digital displays are used to improve communication, productivity and training in a wide variety of educational and commercial settings. We can provide, install and maintain a wide range of cutting-edge audio-visual technology.
We'll help you select the right solution from a range of capabilities such as: interactive touchscreens, video walls, interactive tables, digital whiteboards, video conferencing, HD projectors, large format displays and more…
Large-Format Touch Displays
The beauty of a large-format interactive touchscreen is in its versatility. Whether it is intended for use as a presentation tool, a teaching aid, a collaboration tool or a customer engagement device, our bold, bright displays with intuitive touch interfaces are sure to capture attention.
We supply market-leading touchscreen solutions from the C-Touch, Clevertouch and Sharp BIG PAD lineups.
The proliferation of touchscreens in consumer life, through smartphones, tablets and games consoles, is leading to users wanting the same functionality in the workplace, at school and in public venues. Touch provides a fast, intuitive and user-friendly interface for users and leaves you free to provide great content for them to interact with, without the concern that they won't understand the system.
Their speed and simplicity of use are key to high-quality user interactions, making it easy for users to find the information they need, and for you to communicate a positive message for your organisation.
Sharp's BIG PAD range represent the pinnacle of large-format touch-enabled display screens.
Offering smooth, capacitive touch technology for intuitive interaction, and class-leading pen software for natural annotating and handwriting, the BIG PAD lineup seeks to reinvent workplace collaboration.
The Sharp BIG PAD is equally at home in the classroom, providing an engaging and visually-stimulating learning tool across all age groups, encouraging participation and increasing learning uptake.
Request brochure
The CleverTouch range can be run as a stand-alone device using its built-in Android operating system, or connected to a PC or Mac, to maximise compatibility.
With toughened anti-glare glass, safety and durability is paramount, making the CleverTouch line suitable for the most demanding classroom or professional environments.
A range of educational and professional software is available from the integrated CleverStore to enhance learning and working.
Request brochure
Using sophisticated optical technology, C-Touch screens provide one of the smoothest and most accurate touchscreen experiences on the market.
With up to 32 simultaneous touch points, C-Touch screens encourage collaborative learning, playing and working on the same display.
In a business setting, the multi-touch displays foster problem-solving and teamwork through co-ordinated efforts, and enhance productivity by keeping everyone involved in discussions.
Request brochure
Interactive Touchscreen Tables
Interactive Touch Tables are incredibly versatile and hardwearing interactive screens, for use in a variety of settings. Devices are fully integrated, portable and adjustable, and can be operated in exactly the same way as smart phone or an iPad.
They can be used vertically like a television screen or digital whiteboard, or laid flat like a table.
The 10 point capacity touch means that the screen can be operated by a maximum of four people at any one time, making it the perfect tool for collaborative learning, working or playing. The Interactive Screen can be operated vertically or laid flat, with options for adjustable heights thanks to the optional hydraulic stand, this unique feature makes the screen it fully adaptable for the user at just a click of a button.
The android operating system enables the device to be independently operated without the need for supporting device (computer, PC, tablet) like most visual displays. Apps can be downloaded directly to and the device via the inbuilt wifi capabilities. The screen also has a USB import and Bluetooth capabilities meaning that you can connect a device directly to the screen if necessary.
The in-built battery pack has a usage time of 8 hours without the need for charging and all of the cables are housed with the stand itself eliminating any potential trip hazards. The Interactive Activity Touch Screen also has lockable wheels, which means that it is completely portable.
Watch our touchscreen tables in action
The Interactive Table can be used in a host of different environments including but not limited to the following:
Corporate/ Professional Services
Design
Architecture/ Property Development
Conferencing Facilities/ Hotels
Defence
Marketing
Retail
Sport
Explore, Imagine, Play, Learn
Interactive Whiteboards
We supply a wide range of interactive whiteboards, with pen and multi-touch compatibility. The intuitive interface means users of any age group or ability can confidently participate, while the interactivity brings an all-new dimension to lessons, presentations, and even meetings.
An interactive whiteboard is a proven means of cultivating an atmosphere of teamwork, involvement and engagement in your classroom… or your boardroom. The latest whiteboard technology means it's never been easier and tidier to fit one.
They're not just for the classroom – there's an increasing level of adoption within the workplace for usage in applications such as remote collaboration, video conferencing, brainstorming and breakout sessions, and hands-on, productive and creative meetings.
Intuitive, interactive, collaborative…
…in the classroom
The intuitive interface is user-friendly to all abilities and age groups, which natural-feeling pen, touch and gesture controls which are automatically detected by the surface and cameras, no manual switching required. The multi-touch interface allows multiple users, and positively encourages collaborative working and learning.
Understanding and ease of use for young users can be enhanced with optional multiple tools which are pre-set to specific functions, including erasers and multiple coloured pens. Users can switch seamlessly between tools and finger touch usage for an intuitive experience, with pinch zooming, rotating, dragging and many other gesture controls available.
Request more information
…and for business
Write and annotate over anything, to call attention to key areas in presentation, collaborate, suggest changes, brainstorm and more.
Multitouch capabilities allow multi-user working, creating and problem solving, with Skype integration to allow true collaboration between remote sites.
End of session notes can be distributed between all participants by email, ensuring that consistency is retained after the meeting.
Request more information
App-based inclusion and involvement
Using specialised mobile app or browser-based software, users can view a distant board on a convenient handheld device.
The presenter, lecturer or teacher can even hand over control to contributors and allow them to annotate, amend and edit for all to see – ideal for assisting participants in communicating their points.
The app also allows remote users to participate – even if they don't have their own interactive whiteboard hardware, but have access to a smartphone or tablet.
Request more information
Clarity and sharpness in a compact form factor
The ultra-short throw projector technology means there is no need for an externally-mounted projector in the middle of the room, or a long projector boom arm attachment, and ensures that visual disruption of the projected image is minimised. Instead, the images are clear, sharp and vibrant.
Normally, projection of a large image requires the projection to be situated an optimal distance away from the screen, however the latest technology allows users to present in front of the screen without obscuring the display for viewers, and without being blinded by a projector light pointed directly at them.
Request more information
Video Walls
Our specialist consultants will work with you to configure a bespoke video wall solution. Our solutions can be extensively configured and customised to make best use of your available space and maximise the visual impact – whatever your desired results, from greeting customers, informing visitors or communicating products and services.
If you're looking to engage with visitors or on-site customers with a visually-striking display, perhaps you'd like to consider a videowall solution?
Whether you're looking to showcase your venue, products, business or just make a visual statement, a bespoke videowall configuration will capture the attention of passers-by.
By supplying videowall hardware from pioneering display technology manufacturers Sharp and Samsung, we can supply a high-quality, energy-efficient and robust visual solution, capable of 24/7 playback of stunning high definition footage. The displays strong contrast ratio and brightness output allows them to be used in any lighting conditions.
Create your own visual showcase
We can supply bespoke configurations of displays, combined and connected in uniform formations, or irregular shapes, to suit the needs of the available space, or the desired visual effect.
Our display solutions employ ultra-thin bezels to maximise the viewing area, providing a near-seamless visual – without imagery being broken up by thick gridlines.
Request more information
Bright, high definition visuals
With excellent contrast ratios and high brightness levels, the solutions we supply are designed to be used in even the most challenging of lighting conditions. Local-dimming LED backlighting technology provides not only a boost in contrast and black levels, but also improves the energy-efficiency of the display.
Even in the most brightly-lit spaces, full high-definition visuals will allow you to communicate your messaging in the highest possible clarity, presenting video in a premium quality to reinforce your brand's pedigree.
Request more information
Co-ordinated and calibrated colour
Advanced colour management features ensure that our video wall solutions provide a consistent image and uniformity of colour across all of the constituent displays, ensuring your messaging and content reaches your audience as you intended it.
Smart LED backlighting technology provides a boost to the colours – blacks and whites are boosted with local brightness adjustments, while the edge-of-panel light bleeding common with inferior LCD backlights is minimised, preventing unwanted areas of "colour shifting".
Request more information
Video Conferencing
If you're looking to enable distance communication and collaboration between remote offices, we can assist, with high-definition video conferencing solutions that put your colleagues right there in the room with you – even if they're hundreds of miles away. Video conferencing is an ideal means to reduce the cost, environmental and time implications of long-distance travel.
With multi-directional cameras and omni-directional microphones, sharing, demonstrating and teamworking across national or international sites has never been more effective.
As a multi-site or international company, you may find that travel costs, and lost productivity of individuals due to travel requirements, are outweighing the benefits of getting "around a table" with externally-based colleagues.
As a multi-site operation, we certainly understand this situation – that's why we specialise in the specification and supply of bespoke video-conferencing solutions from top brands such as Polycom.
Granting users the ability to add an extra dimension to virtual meetings, one that conference calls just can't provide, our VC hardware solutions allow you to share, collaborate and co-operate with colleagues based in different offices, or even different countries, as efficiently as if they were in the same room. With full-HD webcams and omni-directional microphone technology, the audio-visual feed is sharp, accurate and conducive to productive and fulfilling virtual meetings.
Collaborate and co-operate across sites, borders and time zones
Incorporating video meetings into your workflow can result in making your organisation more responsive and agile. Being able to make proposals and decisions without the need to travel to meetings can significantly accelerate internal processes.
You'll likely also benefit from improved engagement and relationships with external staff if you're able to "meet" with them more often, once travel, time and cost considerations are taken out of the equation.
Request more information
Environmentally and financially friendly
A reduction in travel is not only better for the company in terms of reduced costs, and increased availability and productivity of key staff, it's also of significant benefit to our environment.
With a strong video-conferencing solution, you can eliminate some of the less-essential travel, lowering your organisation's carbon footprint.
Request more information
High Definition Projectors
Enhance your lessons and meetings with either a strong visual reference, or an interactive display for annotation and collaboration.
We supply a broad range of projector solutions, from visionary manufacturers such as NEC, Epson and Hitachi. If you're looking to optimise your lessons, meetings or visitor experience, a projector and a good quality screen can provide a cinematic visual effect, an attention-holding teaching aid, the ability to demonstrate and collaborate on important projects and deliver engaging presentations.
Not only can projectors provide visual reference, the latest technology allows interactivity with projected images, allowing annotation, editing and collaborative learning and working, stimulating creativity and turning viewers into participants – improving output and increasing information uptake.
Changing the way you teach
We are here to help you transform traditional lessons into more effective, engaging and interactive learning experiences.
By providing strong visual aids, and using interactive features to make students an active part of the lesson rather than passive participants, you can aim to increase their uptake, understanding and recall of key information.
Encouraging teamwork, sharing of ideas and creativity in the classroom helps to foster personal skills which will serve students through their education and eventual professional lives.
Request more information
Increased meeting productivity
Modern professional meetings demand a visual aid. Whether maintaining attention or drawing focus to specific areas, delivering a report, training session or presentation is significantly more effective when using appropriate visual cues.
To suit any professional organisation, we can supply projectors for ceiling mount, portable and table-top use, and with varying throw distances dependent on your requirements.
To complement your new projector, we also have a range of fixed, retractable, mechanical and portable projector screens – contact us for further detail.
Request more information
Interaction, collaboration and teamwork
Turn your students or colleagues from viewers to participants with interactive projection solutions. The sophisticated and innovative technology allows annotation, editing and amending on the fly to reach a mutually agreeable outcome.
Our interactive projector solutions also unify your communications, allowing you to email the visuals used to all participants on conclusion of the lesson or meeting, to ensure everyone is on the same page.
Request more information
Evoko Room Management System
The Evoko Room Manager is a beautiful and intuitive touchscreen solution for all your meeting rooms. Forget about double bookings, confusion and interrupted meetings; see immediately which rooms are booked and book vacant rooms from the touchscreen interface outside the room, an benefits from seamless integration with the organisation's room and resource booking server. The Evoko Room Management system is a turnkey solution which enables hassle-free, professional management of meeting rooms and is sure to present a favourable professional impression to your visitors.
Confusion-free efficiency
Staff can see instantly if a room is in use, or if it is going to be in the near future, allowing them to identify vacant rooms for impromptu meetings, visits or private conversations. If the room is needed for an extended period, the room can be booked directly from the Evoko touchscreen panel, identifying the room as "in use" in the company's exchange server. This simple, intuitive approach eliminates interruptions, confusion and double-bookings.
Request brochure
Smooth, integrated and intuitive room booking
Using the touchscreen interface, staff can book vacant rooms, and extend or release booked rooms if a meeting overruns, is finished early or cancelled. If the room is busy, Evoko Room Manager will tell you where the nearest available room is. Bookings, cancellations and scheduling are automatically updated on your organisation's exchange server, giving company-wide visibility of room bookings.
Request brochure
Intelligent facilities management
If it becomes apparent on arrival at the meeting room that necessary equipment such as the meeting room display or telephone is not working correctly, meeting room users can use Evoko to report the issue directly to the facilities manager, and find an alternative available room, all from the touchscreen – so even when something is wrong, a solution can be found without further drama.
Request brochure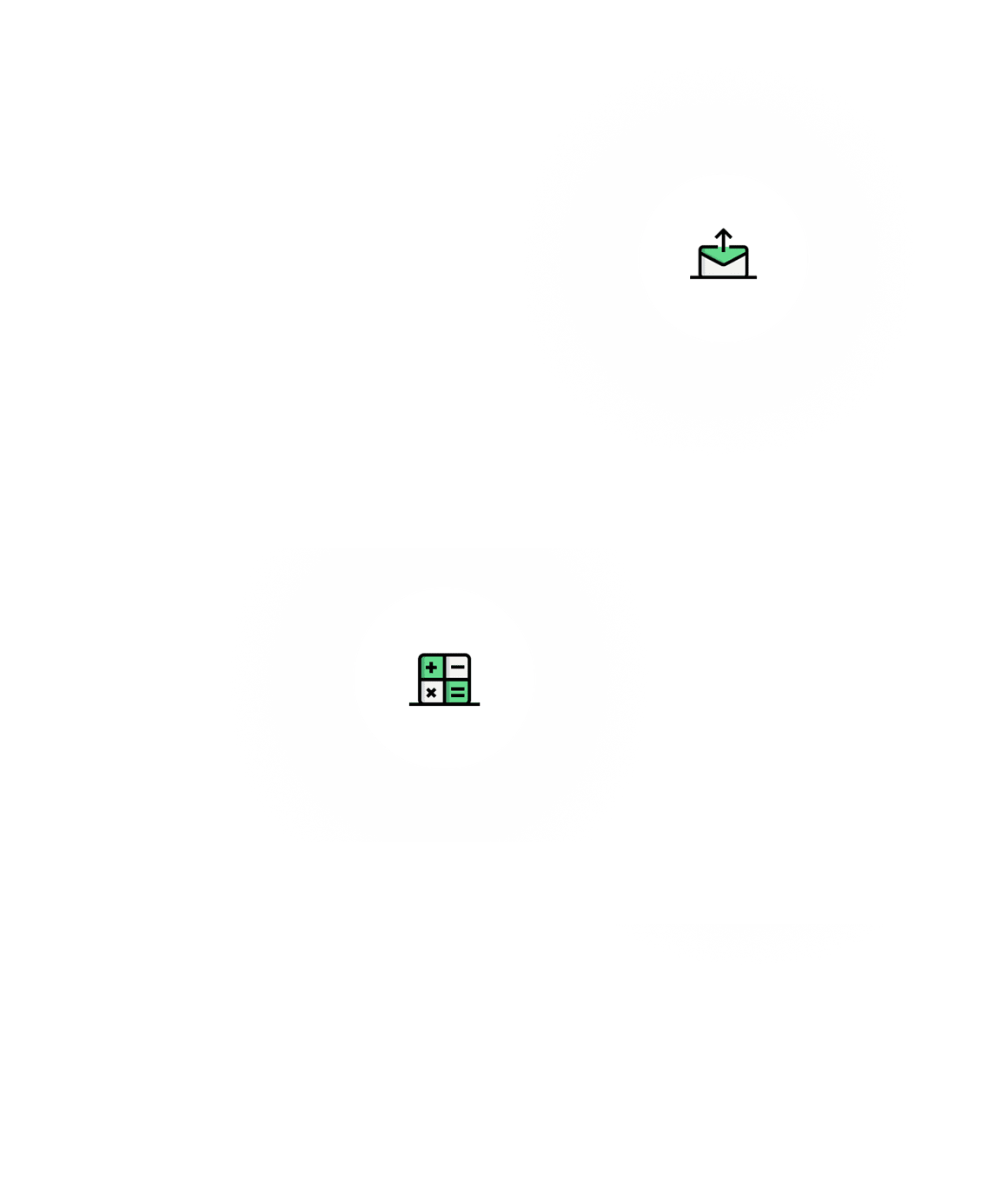 Start Working Smarter Today
Discover how the friendly Agilico team can support you on your journey towards digital transformation.
Start Here