How to digitise and accelerate inbound mail handling and workflow
Compared with a digital mailroom, a typical post room can be a busy and chaotic place.
While 'going digital' is a trending buzzword across the world of business, mailrooms are still inundated with paper. Studies have shown that medium sized businesses can easily process 100,000 pieces of mail each month. That's a lot of paper to sort through and deliver.
The process for managing this incoming business mail was once clear – receive post in the mailroom, have a team open, sort and categorise all mail, then manually distribute it across your business to the relevant department or individual. Simple.
Except it isn't a simple process, especially when an organisation receives hundreds or thousands of pieces of inbound communication each day. Sorting through countless letters and correspondence can quickly become a huge undertaking, and as organisations get larger, this process becomes even more time-consuming, expensive and prone to human error. And when you add remote working into the mix, the task of managing inbound mail becomes even more problematic.
Fortunately, the days of having to sift through, sort and deliver mountains of paper mail can be left behind. The most efficient way to manage incoming mail is with a digital mailroom.
What is a Digital Mailroom?
A Digital Mailroom converts physical post into digital documents at source, as soon as it's received. Using intelligent scanning and automation tools tools that OCR the images, key meta data is extracted to profile, verify and categorise the documents. They are then sent either directly to a document management system, or routed to the appropriate teams or individuals as part of an extended QA and collaborative document workflow.
This means staff no longer need to manually sort, classify and prioritise incoming mail and then deliver it throughout your organisation.
The system captures key document details such as invoice numbers, bar codes, employee names, addresses and more, then integrates and consolidates all actionable data into a single, readily available source. Once this is done, it routes documents to the correct person, or indexes and archives mail automatically.
Any documents the system can't categorise are treated as exceptions and passed to a human to manage.
This whole process can be controlled through a workflow engine and client application tool, allowing you to set up rules and workflows specific to your business.
How Much Faster and More Effective is a Digital Mailroom?
When compared to a traditional manual scanning and distribution process, a digital mailroom solution is typically 4-5 faster with up to 95% automated accuracy, saving organisations valuable time whilst enhancing collaboration and client service delivery.
And because every step and touch point is audited and every document has a unique ID, no post goes missing, no valuable client communication or trigger is missed and the unique ID links the paper and electronic documents for consistent and compliant records and archive management.
How Does Digital Mailroom Software Work?
An Outsourced Digital Mailroom
Dedicated hardware and technology for an in-house Digital Mailroom are great resources to have, but if there's nobody on-site to process all the mail – be that due to illness, extended office closures, remote working or business downsizing – there's a problem.
Enter the Inbound Mail and Distribution Service. Simply put, this is an outsourced Digital Mailroom facility, whereby all inbound post and documents are rerouted to or collected by an off-site scanning partner, who then processes it at a secure facility, before supplying it to you in your chosen format via SFTP or a cloud document management system. No hardware or technology is required by your business on-site. The partner does all the work for you, saving your staff time in the process.
The Benefits of a Digital Mailroom
Access mail from anywhere
Unlike dealing with paper documents, which can only be in one place at a time, a digital mailroom is perfect for the modern working environment. Documents are scanned by high resolution and high capacity imaging hardware, then routed automatically. The recipient can receive an instant notification of incoming mail, allowing them to access the document no matter where they are or what time it is.
Swift mail delivery
When you automate and digitise the process, not only will mail be received quicker by the end user, you'll also be able to respond to your customers sooner. This has a strong knock on effect for customer service levels and staff productivity.
Free up staff time & associated costs
Opening and circulating mountains of paper documents each day eats up valuable staff time, not to mention the subsequent costs involved in running a team of mailroom workers to process and deliver everything. Converting mail into flexible digital files not only means improved time and cost management, it also negates the need for physical paper files to be stored, freeing up precious office space.
Manage multiple sites
Having disparate sites and teams complicates the management of incoming mail. Centralising your post processing means mail can be managed on one system, then swiftly routed across any number of sites, in turn speeding up delivery and ensuring information reaches the right person as soon as possible. If you're outsourcing the process, then a simple PO Box, redirection or daily collection can be set up for the partner to receive your mail.
Maintain document security
Once extracted and formatted, digital mail can be encrypted before distribution. There's no danger of a physical document being intercepted by the wrong person – only authorised members of staff are given access to the system – while a clear audit trail records opens, responses and any other actions. Original documents can then be securely shredded, stored or returned by a scanning partner if required.
Conclusion
Seasonal peaks in workload, staff sickness and remote working can make handling and directing inbound mail a real challenge. The resulting fluctuations in service can then affect back-office performance, potentially degrading customer service and reducing revenue.
But with the right partner, who can help you build a cutting-edge Digital Mailroom capability, you'll be able to quickly capture, digitise, organise and route inbound mail to the right teams and individuals.
Using a Digital Mailroom service will also support your digital transformation agenda and transition to agile working, making your organisation greener, saving you money and improving process efficiencies. You'll save time in responding to invoices, applications and more, and can rest safe in the knowledge that you can keep processing inbound mail no matter what.
With more and more business processes being completed digitally, why not manage your incoming mail digitally too?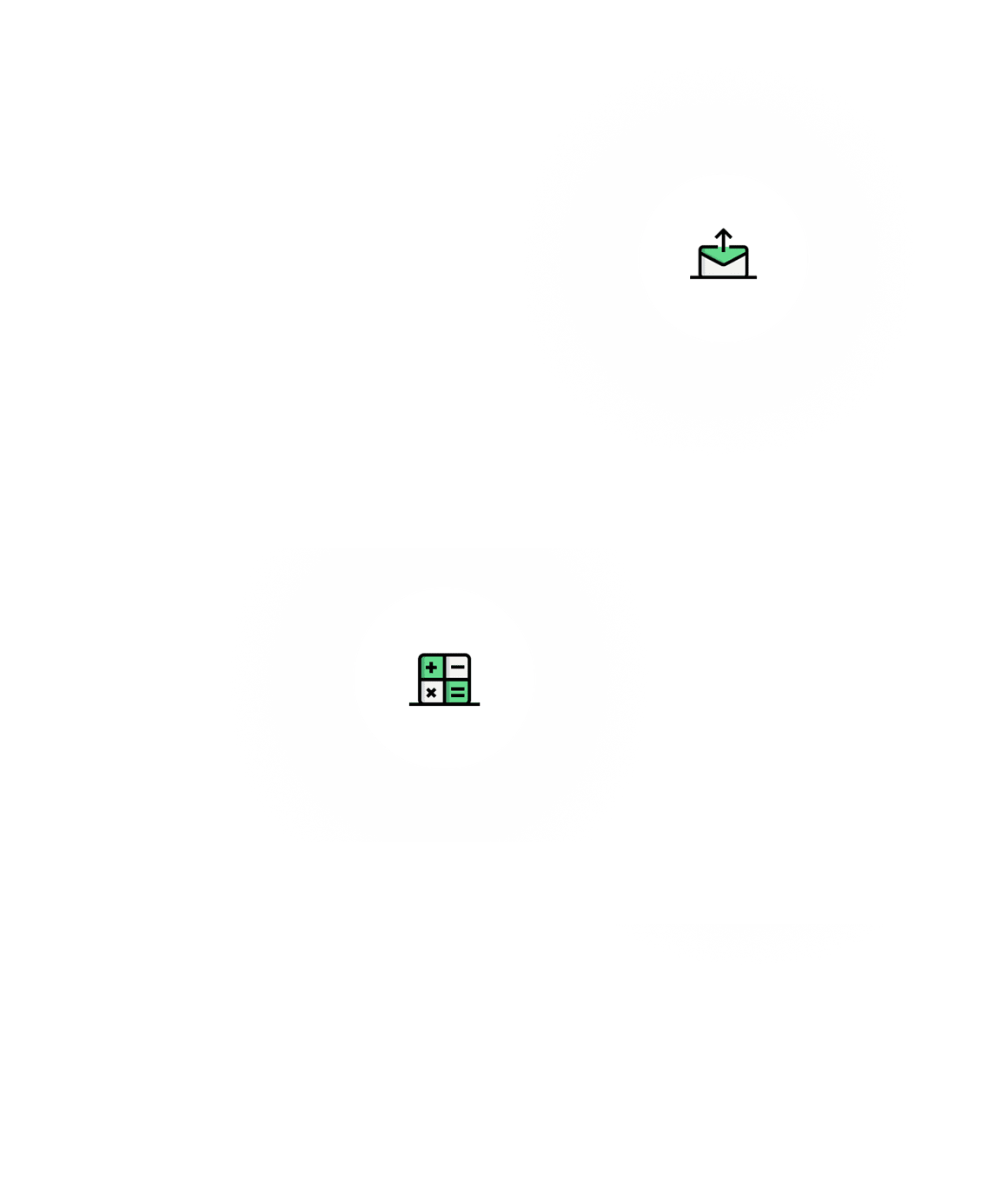 Digitise Your Inbound Mail
Discover how the friendly Agilico team can support you on your journey towards digital transformation.
Start Here