A robust, scalable and flexible document management platform
Managing document storage is often a daunting task. Not only do you need to make sure documents are stored securely, you also need to enable the right users to access them again quickly. Alongside these challenges, business-critical emails arrive at an ever-increasing rate, resulting in crucial data ending up siloed and uncontrolled in individual user inboxes.
What is Invu?
Invu Document Management software is a customisable, compliant and fully text searchable repository of information that can store and index almost any type of document. It is the ideal solution to help with the heavy influx of documentation within your organisation, helping to reduce your reliance on paper documents.
Designed as a scalable solution, Invu Document Management works with your existing Microsoft and business applications as a core part of your business processes. Documents can be imported electronically from Microsoft Office, and emails with attachments and paper documents can be rapidly scanned in. Once within Invu, documents can be routed between users, processed, classified, audited and securely shared externally.
Save Time, Space & Money
Invu Document Management gives you complete control of your documents with instant access to the information you need, cutting out the time your teams lose every day looking for information.
Invu could also reduce your storage space by around 60% within 12 months. Invu instantly relieves the pressure on space, providing safe, compliant access to information at the touch of a button.
Improve Compliance
The burden of red tape impacts organisations every day, be it from HMRC, FSA or professional bodies, or for Health & Safety and HR purposes.
Organised filing, speed of retrieval and clear retention policies will embed good practices into your business with Invu Document Management. Control of your processes and documents with a secure audit trail will also ensure robust compliance.
Increase Security
Organisations also face ongoing data security concerns – and these threats on key information and documents can be external or internal. Invu Document Management data is encrypted, access to documents can be protected, and there's always a full audit trail to establish document access and actions.
You'll also protect vulnerable paper documents, as well as your emails and MS Office documents.
Add-On Modules
Extending the capabilities of your Document Management software, on top of your central repository, you can add functionality that enables you to:
Enact Workflows to improve your control and visibility over your business processes
Automatically index your emails and prevent silos
Extract and classify data from different types of documents
Link your existing systems to your Document Management software
Take data from one database and place it onto template documents in a variety of formats for sending to customers
Invu Workflow
Documents sit at the heart of so many working practices, containing key data for decision making and operational activities. But managing them with manual processes often translates to wasteful and inefficient activities, which are prone to being bypassed and subject to bottlenecks.
Automating your document management processes with Invu Workflow means your teams can speed up everyday tasks, reduce costs and remove human error.
Better Process Management, Control and Auditability
By triggering next steps and reminders automatically with Invu, you can ensure that SLAs are met and costs are reduced. Invu Workflow is completely customisable – establish your business processes and the solution is designed in line with the way you want your business to work.
You can even use Invu Workflow to power-assist your day to day operations. It can act as the bridge between your line of business applications and your document repository, tying together your key systems to simplify your processes. It's based on the same technology as a high-end SharePoint workflow system, so it's an adaptable, powerful integration tool.
With Invu Workflow, documents can be automatically routed between departments and authorisers to handle different process stages, for example, review, approve, escalation based on content or simply notifications. Processes can be designed to run in parallel or in series, and can transfer bundles of data as easily as single documents.
Invu Workflow lets you route your documents around your organisation in a predefined, quick and simple way, reducing the time spent waiting for documents to be signed, internal post or wasting time searching for that elusive invoice on someone's desk. You will see all stages of the approval process and you can view each document transaction from your computer.
All documents are stored in a predefined, controlled, and auditable manner with the ability to apply timescales, priorities or actions to each document. You can see tasks in your personal work tray with prompts to ensure timely action. Tasks are automatically forwarded to the next person ensuring your regular business processes are completed.
With Invu Workflow, you will be able to connect your business processes and systems, giving you rapid and accurate access to your documents from your line of business tools for improved collaboration. ERP, CRM and account systems are amongst those which Invu Workflow can harmonise with integrated document payloads to streamline your business's working process.
Invu Workflow is completely customisable – establish your business process and the solution is designed in line with the way you want your business to work.
Invu Email Manager
Invu Email Manager is a powerful way to ensure that business emails stay locked into your organisation. As email volumes rise year on year, so does the time spent managing them – and so does the risk of losing key information in the email deluge. So often, what should be an essential business asset is not available to the wider team, buried in an individual's inbox or, even worse, a local hard drive.
With our email management software, you can set up a range of rules to capture key information as it enters the organisation and to store it automatically in your document management system. Quietly, automatically behind the scenes, handling duplicates, working with multiple accounts and capturing attachments, Invu Email Manager is a flexible route to ensuring that you're one step closer to complete email management.
Tame your email
Email volumes are rising year on year, leading to increased operational pressure. In 8 years, worldwide email volumes increased by over 2,000%! Yet it is generally the least managed. For desk-based workers, up to 40% of the day is spent managing emails, a sizeable proportion of which are copied mails, leading to duplication of effort.
Despite being at the heart of IT systems and many operational processes, email is typically unregulated. Key documents and emails arrive into your organisation and often are only available via the recipient's inbox.
Even worse, many of us file emails locally, creating information silos unavailable to the rest of the organisation and vulnerable in case of hardware failure. In this situation, the document and associated mail is no longer an available business asset but simply a personal message. This is intellectual capital, potentially valuable to your organisation, be it for knowledge mining or, in the worse case, to establish traceability in the event of legal action.
Invu Email Manager is an essential and powerful supplement to your Document Management system. Invu Email Manager flags up emails that have already been processed elsewhere in the organisation, resulting in potentially high time and cost savings. Whether buried in an attachment, stored locally or given an obscure subject, we all struggle to find elusive correspondence or documentation even though it's already close to hand in Outlook. This frustration will become a thing of the past with Invu Email Manager.
Invu Capture
Invu Capture is an evolution in powerful data and document capture software. Providing virtually unlimited productivity and power, it frees your business from the most challenging of document processing tasks.
A flexible processing workflow means you can accomplish document processing tasks of any complexity. Suitable for fixed forms, semi-structured and unstructured documents, Invu Capture is one of the most comprehensive and versatile document processing solutions available today.
Intelligent, accurate data extraction
How long does it take you to process incoming documentation into your organisation? How much potential valuable data lays dormant in paper forms? What if you could capture all types of information as it enters the business, extract the data and intelligently populate your back office applications automatically?
Invu Capture instantly transforms documents and forms into usable, accessible data ready for export into your own business applications. Labour intensive manual data entry is eliminated along with mistakes and lost documents.
Invu Capture offers intelligent, accurate data extraction from a full range of documents, including handwritten printed forms, banking documents, invoices or contracts. Precise recognition technologies ensure high-quality data output.
Precision technologies ensure high-quality data output, while the intuitive verification interface allows operators to manually check the validity of recognised data and track recognition if required. Invu Capture is an evolution in powerful data and document capture. Providing virtually unlimited productivity and power, it frees your business from the most challenging of document processing tasks. A flexible processing workflow means you can accomplish document processing tasks of any complexity.
Once your documents have been captured, template matching identifies the document type quickly and accurately. Documents are automatically classified, irrespective of format, including multi-page documents, documents with variable page numbers, and documents with images or text attachments.
Built-in validation rules are automatically applied during recognition to increase accuracy. Functions include checking against an external database, checking sums, replacing values from a list, normalising dates and prices as well as dictionaries. Once the data and document images have been extracted, they can then be exported to various destinations, including files, external databases and any business application.
Invu Capture is compatible with a wide range of scanning devices supporting TWAIN, ISIS and WIA scanning protocols. It also offers remote document capture. It is ideally suited for enterprises with distributed locations or remote business processes, for instance, scanning documents at the point of entry and importing them directly into the application for further centralised processing further on.
Invu Capture's powerful toolset and flexible processing workflow gives you streamlined document processing capabilities. Documents are classified, recognised, verified and transferred into reliable, accurate, searchable and highly structured electronic data.
Accurately extracting data and text from specific fields for each document type, Invu Capture offers OCR technology for more than 180 languages as well as barcode recognition.
Invu Netscan
A simple but effective document import solution, Netscan is ideal for automatically importing individual documents, which may have been generated by third-party applications and devices, into the Invu Document Management software. It enables the extraction of simple indexing data from a document filename, opening up time-saving opportunities to automatically index individual documents.
Netscan is provided free of charge to all customers with the Invu Document Management software.
Invu Link Manager
Link Manager is a powerful and cost-effective integration technology which allows documents and data from your day to day operations to be automatically captured and indexed into the Invu Document Management software.
It is particularly effective where documents are produced automatically and in volume; examples include purchase orders, invoices, mail-merged letters and account-generated letters.
With no need for expensive programmatical solutions, Link Manager is a highly scalable technology that can import large volumes of documents and data without manual intervention.
Invu CodeFree
Our range of CodeFree modules allows you to directly integrate the Invu Document Management software into the user interface of your other applications.
From adding a search button to your CRM system, through to populating indexing data directly from a finance system, CodeFree provides a flexible integration solution without the use of any bespoke code.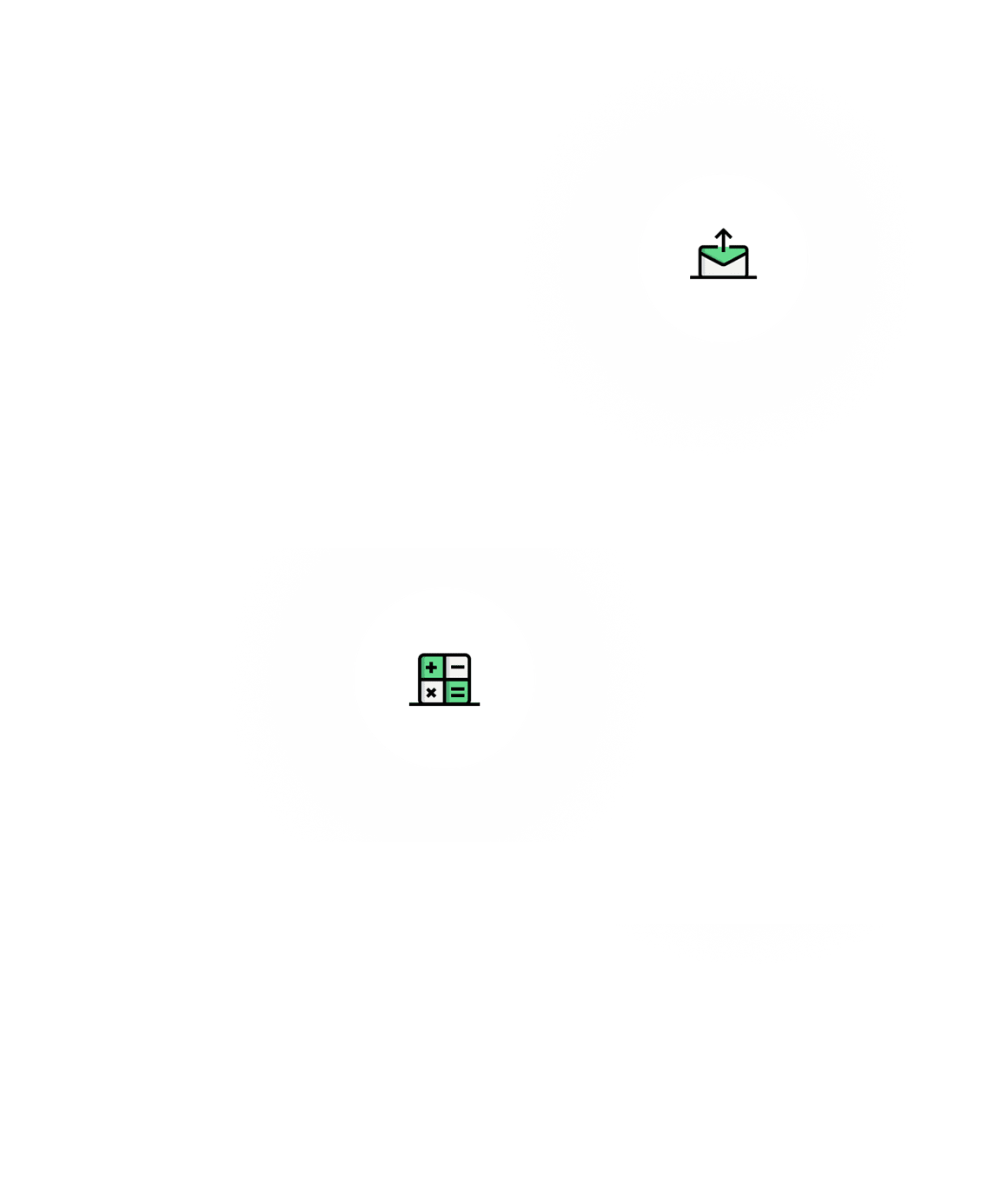 Harness The Power of Intelligent Document Management
Discover how the friendly Agilico team can support you on your journey towards digital transformation.
Book a Demo