Printing, preparing and mailing post at the click of a button, with hybrid mail
The use of Hybrid Mail really accelerated in 2020, when organisations and their teams were forced to work away from the traditional office environment due to the Covid-19 pandemic.
It became clear that relying on office-based technology to process outbound mail was no longer an option – it can and did directly impact an organisation's ability to stay responsive to their customers.
Today the same is still true, especially when teams continue to work remotely some or all of the time.
In 2021, Royal Mail delivered around 9.5 billion letters. That's a lot of mail – the majority of which will have been processed manually.
Consider outbound mailing processes in your own organisation. Let's say you need to send out a mailing of 100 letters. You need paper, a printer, toner cartridges, envelopes and stamps. You've had to buy all of these things, then enclose all of those letters into envelopes and run to the post office (or use a franking machine), just in time for the last collection. Do you ever wonder how much that would have cost you in money and even more importantly – your time?
There must be a better way! And there is – Hybrid Mail.
What is Hybrid Mail?
A Hybrid Mail solution is a simple mail delivery service revolutionising the way businesses send letters and communications. It makes your postal activities digital, allowing you to securely upload your documents and correspondence to an online portal, where a third-party supplier then manages printing, processing and final delivery through the Royal Mail network. It's as simple as pressing File – Print, and your documents are delivered from desktop to doormat.
By transferring your outbound mail directly to a third-party printing and mailing specialist for production and distribution, you'll save time and money on print, fulfilment and franking. And prices can range from as little as 69p* per posted letter.
Hybrid Mail is particularly relevant in the current climate, with many employees working from home. This has made managing outbound mail even more challenging. Ensuring supplies of headed paper, stamps and envelopes are maintained, and then making sure the mail makes it in time for the daily post is an unnecessary headache for many businesses. And that's assuming your staff actually have suitable printers at home.
Maybe you're a small business, or perhaps you have multiple business locations or large volumes of outbound documents generated every day across your offices. No problem – with complete flexibility over formats and volumes, a Hybrid Mail service works for businesses of all sizes.
*A4 black and white single sided letter in a C5 envelope and posted 2nd class. (Correct as of May 2023)
How Does Hybrid Mail Work?
A Hybrid Mail solution allows your people to print, prepare and post documents from any location. It's secure and GDPR compliant – with workflow, in-built auditing, cost monitoring and more built in.
Once logged into an easy to use digital platform, the process is quick and simple, allowing staff to upload and send all outbound mail direct from their desktop into the Royal Mail delivery network, straight to a recipient's doormat.
The Benefits of Hybrid Mail
Perfect for remote working
Manage your mailings from the comfort of your own home, shared office space or even on the move. No need to make sure your bag of post is franked in time for the daily collection, or taken down to the post box by a specified time. Mail can be arranged and distributed from any device and from anywhere.
Use the hybrid mail system any time of day or night
It's a familiar scene – you allocate a bit of time in the afternoon to deal with all outbound post, but then you get distracted with other work and miss the collection time. Hybrid mail solutions allow you to send your mail any time you like, 24/7.
Flexible capacity
Print what you need, when you need it, with no minimum order quantity. You can easily scale up or level down your postage operations during busy or quieter periods. Plus there's no need to top up the franking machine or order in another stack of stamps and envelopes.
Reduce costs by up to 50%*
Save money on franking machines, stationery, toner and other printing consumables, plus control how much users spend with detailed reports and management information (* based on Royal Mail research). Prices are inclusive of all consumables and printing – no hidden charges.
Improve brand consistency
Create document templates electronically, giving uniformity to your communications and saving you money on pre-printed stationary – be sure that the right logo, layout and typography are always used. Pre-set templates can also be customised whenever required.
Save time
No more manual admin or trips to the post office for your staff after missing the postman. A Hybrid Mail solution affords your workforce more time to concentrate on core business activities. And no more teaching your colleagues how to use the franking machine, time after time!
Easy integration
An online portal and supporting connectivity tools integrate seamlessly with your existing business systems, while an easy to use interface makes the job of managing outbound mail a breeze.
Mail documents the same day
Send your files by 4pm and rest assured that your mail will be printed, enclosed and despatched that day from a hybrid mail hub, directly into Royal Mail's distribution network for delivery.
Safe, secure & GDPR compliant
Fully GDPR compliant with data protection guaranteed, you'll benefit from total security and confidentiality through a closed system. Security is built into the solution.
Full audit tracking
You'll be able to trace your documents every step of the way with a full audit trail, accessible via an online portal. You can be confident that your post has been processed correctly and delivered on time.
Send large volume & multiple page mailings with ease
Distribute mass mailings via a simple mail merge, with the added reassurance of returns management and mailing date scheduling. Multiple page documents are equally easy to manage, with options for inserts and leaflet inclusion included.
High quality printing
With professional printers and hi-resolution devices, your mail always has a quality look and feel – unlike a home-based or cheap office printer, which can often cause outbound correspondence to give off the wrong impression to customers.
Hybrid Mail vs Franked Mail
We put traditional franked mail in a head-to-head against our hybrid mail solution, to see which method was quicker. Watch our 'shoot-out' below to see who was victorious.
Calculate Your Savings
Let's say you print and post 1,000 mono (black and white) pages a month. This means your total monthly in-house costs for mailing documents are around £1,200. Your equivalent monthly expenditure with Hybrid Mail would be around £690. That's an estimated saving of over £6,000 a year!
Use our hybrid mail savings calculator below to see how much you could reduce your printing and postage costs.
Hybrid Mail Savings Calculator
Conclusion
Hybrid mail is an ideal way for organisations of all sizes to manage their outbound mail more efficiently, while embracing agile working practices. From SMEs, local government, healthcare and large enterprises, the benefits of using such a solution are clear.
So the question is – why are you not already using Hybrid Mail to send your post?
In addition, you might like to consider a Digital Mailroom to manage inbound mail.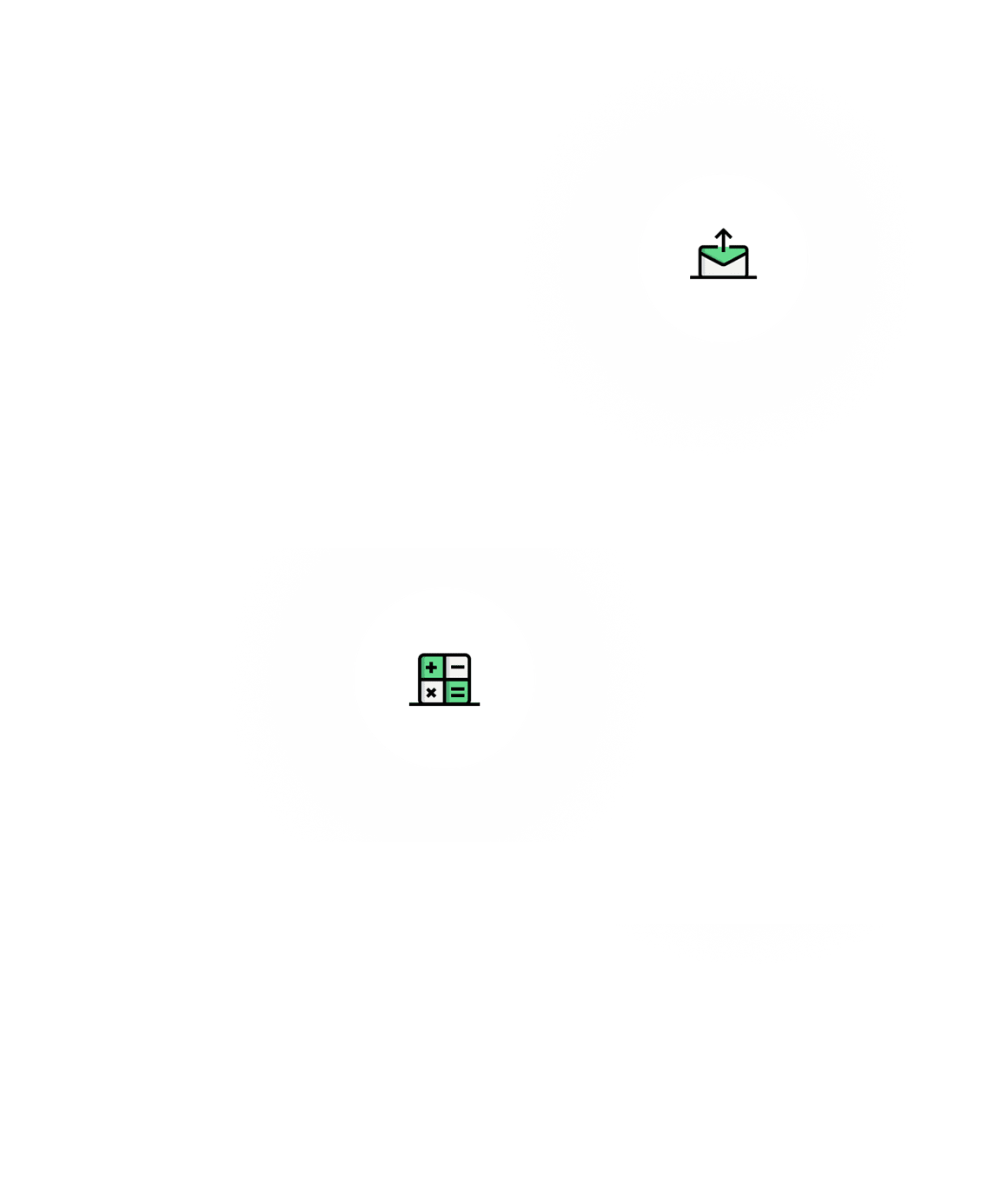 Get Started With Hybrid Mail
Discover how the friendly Agilico team can support you on your journey towards digital transformation.
Start Here