A simple approach to help your teams stay connected, responsive and productive in the face of rapid change
Rapid and continuous change has become normality for most organisations, with remote and flexible working transforming the way workforces and businesses operate.
Traditional working practices and the workplace technologies that support them are barriers to effectiveness.
So, we've developed Business Agility 1-2-3 to keep organisations like yours fully operational and delivering the highest levels of service – no matter what.
Business Agility 1-2-3 centres around three key digital approaches that can help you overcome the primary challenges faced in becoming more agile, robust and efficient.
What are the three components?
By following these three simple steps, you can boost performance and efficiency across your organisation.
1. Stay Connected
Moving to a robust hosted telephony platform will allow your staff to stay connected to your customers and each other – no matter where they are. It even integrates directly into MS Teams.
In the office, at home or on the move, harness the power of a single, integrated telephony platform
No need for complicated call-forwarding when your team works remotely – all your numbers will just work
Seamless integration into Microsoft Teams
Check the status and availability of your colleagues wherever they are
No complex telephony system to manage and maintain – everything is hosted in the cloud
2. Stay Responsive
Using a hybrid mail solution will give your teams the power to print, package and post documents to your customers and business contacts at the click of a button – from any location.
Maintain the highest levels of customer satisfaction with rapid dispatch of key documents
No physical printing, packaging or postal infrastructure required
Simple, easy to use and integrates with your key business applications and processes
Initiate the postal process anytime and anywhere
Monitor, approve and manage postal costs centrally from an online portal
3. Stay Productive
Automated Invoice Processing will transform the way your Accounts Payable team works with invoices and make your information accessible from anywhere.
Automating invoice processing allows you to keep track of due dates and prioritise invoice payments.
The process can be 100% electronic, with no need for paper, and the ability to process invoices from anywhere, anytime.
Invoices can be tracked along their entire journey – recording opens, responses and any other actions for auditing. wasted working on incorrect versions or chasing paper copies.
More than 90% of the time spent by staff keying in hundreds of invoices can be saved, allowing them to focus on other accounting tasks.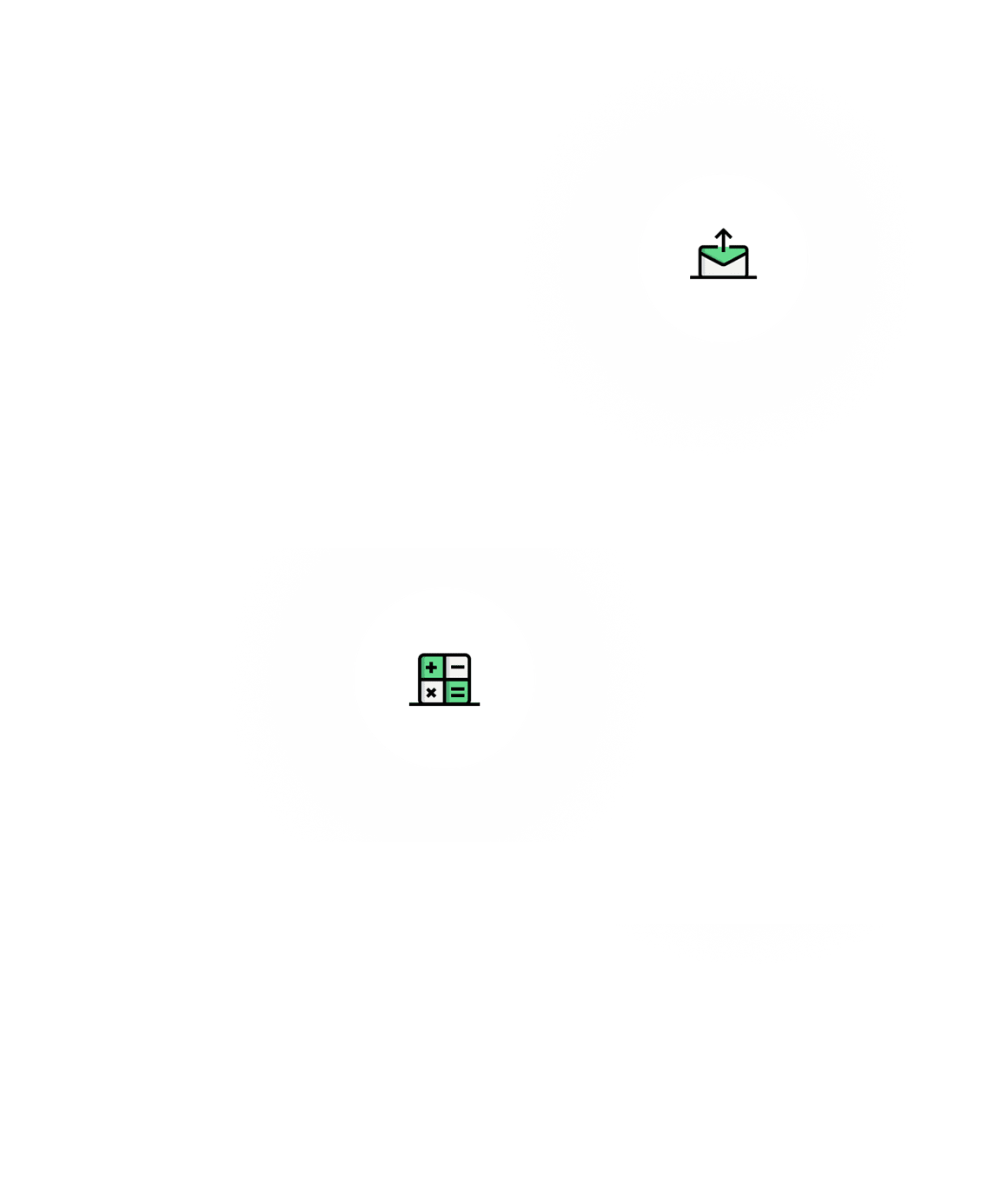 Keep your teams connected, responsive and productive
Discover how the friendly Agilico team can support you on your journey towards digital transformation.
Start Here