Controlled and auditable invoice approval
Automated data capture
Easy to set up approval trails
Automated posting to Sage 50
Removed paper across the process
Scalable solution
Not-for-profit loan provider
Somerset and South West
Lendology is a small, not-for-profit financial services provider based in Somerset. The team works across the South West providing a variety of loan schemes in partnership with local councils.
Lendology currently manages over £10 million on behalf of local councils and have made a positive difference to over 1,500 households. They are one of the few financial services companies that do not rely on credit ratings or computer algorithms when lending.
Although they are only a small company, they have fairly complex accounting requirements and processes, including using departments in Sage 50 to produce multi-department P&Ls.
With their manual accounts payable processes, this was rather time-consuming for the business. Their process involved printing out invoices, writing the coding on them, passing the paper copies around the office for approval, and then manually typing the data into Sage 50. Anna Osborne, the Commercial and Finance Director at Lendology, said "One of our biggest challenges was trying to evidence that an invoice had been properly approved. As a small organisation, some of the approvals ended up happening informally, and people were signing invoices off that would be missed, so we'd do an audit catch-up where we had to retrospectively catch the approvals."
Document storage was also an issue, as they'd remain as a growing pile of paper on employees' desks before being manually filed away.
"As soon as we saw a demo we knew right away that Verify was the system that would solve our problems.

Anna Osborne

Commercial and Finance Director
Evolving Accounts Payable Processes
During Covid-19 and remote working, the process changed slightly to invoices being emailed for approval, but there was a security risk here where a fraudster could imitate an employee's email address and send through a fraudulent invoice with confirmation of approval. Thankfully this never happened to Lendology, but the risk was still evident. Likewise, this new process took up more storage space as they now needed to store double the amount of documents to be able to prove an invoice had been approved.
When Anna went on maternity leave, her maternity cover tried to solve these problems by implementing another well-known invoice processing system. However, this did not solve their accounts payable problems as it still involved printing out invoices for processing before scanning the document into the system on their mobile phones and it was still very time-consuming. Plus, they still needed to control the approval process and rescan the invoice back in again. Anna said of the process "It seemed silly to have a system that would only do one part of the process," and therefore on her return to work decided to look for a new system.
Anna began her journey to find a solution on Sage Marketplace, where she found Agilico Verify. From there, she watched the Verify demo video and knew immediately that the system could help. She booked a demo with the Verify team to see how the system would work specifically for Lendology. Anna said, "As soon as we saw a demo we knew right away that Verify was the system that would solve our problems." She also found the pricing to be clear and fair for what they were paying for.
She found the set-up and implementation process simple, fast and pain-free. Anna factored in some contingency just in case there was any downtime, but said that as there weren't any issues, "it really wasn't necessary as we were up and running and using the system within the day." Moreover, she and her colleagues found the system so easy to use that they did not need any formal training on how to use it, as soon as it was up and running they were processing invoices immediately.
On the rare occasion that she has any problems with the system, she is assured to know the support team are on hand to help them out. Anna said, "The sign of a good system is the number of times you've had to contact support. When we do need to contact them, they are very helpful and responsive."
"The sign of a good system is the number of times you've had to contact support. When we do need to contact them, they are very helpful and responsive.

Anna Osborne

Commercial and Finance Director
Now, Lendology's accounts payable process has been revolutionised. Instead of printing out invoices, they are forwarded to an email address where Verify automatically picks up the document attachment and intelligently captures relevant data off of it, including the Supplier Name, Invoice Number, Date, Net, VAT and Gross. This is helpful for not just Anna, but the whole company, as she explains: "We tell the team, don't write anything, just send the invoice over to the designated email address. So the rest of the company have saved time as well."
Once captured and triaged (to check if the data is correct), the invoice is sent to the finance team for coding and approval to continue on the trail. Depending on the coding chosen, the invoice is then sent off to the correct manager for approval, before it is automatically posted to Sage 50. Anna said, "I really like the approval trails, it's easy to set up different flows for approvals." A full audit trail of who approved an invoice and when is included with the document in Verify, and Anna can now trust that the correct people are approving their invoices and that every invoice has been correctly approved before it is in Sage 50.
Once an invoice is in the system, it is immediately searchable and accessible from anywhere, something that was key for Anna when picking a system. Her employees can submit, process, code and approve invoices from anywhere using any device, regardless of if they are based in the office, working from home or on a train. "It's all in one place," said Anna, "You know all invoices are safe in the system, it's searchable, and all invoices are captured and stored automatically."
"It's all captured in one place. You know all invoices are safe in the system, it's searchable, and all invoices are captured and stored automatically.

Anna Osborne

Commercial and Finance Director
Since implementing the system in April 2022, they have already seen several successes. Firstly, they have saved a significant amount of time processing invoices, especially in the finance team. Anna explained, "Verify has allowed us to redirect time towards other tasks rather than invoice processing. This is key, and allows us to scale up our capabilities based on existing team capacity." Likewise, it has also helped them to cut their paper usage, and they no longer have piles of paper invoices dotted around the office on desks, as Anna joked, "I like to see an empty desk!"
A more unexpected success they witnessed was how easy their year-end audit was. All Anna needed to do was give the auditors access to Verify, and they had everything they needed to complete the audit. Verify also gave Anna the confidence that every transaction in Sage 50 since the implementation had been correctly approved and signed off before payment. She said, "They were able to look at any invoices on their time, I'm not being asked for a list of invoices and prove they've all been authorised, and it made year-end so much quicker and easier for both myself and the auditors."
Anna has also found Verify's reporting tool useful for supplier spend analysis and more general queries. She usually uses Sage 50's reporting tools for most
tasks, however, finds Sage 50 a bit lacking on the supplier side. Anna explains: "As we split our transactions out, on Sage you get three lines that you then have to manually add up and the figures are less visible. With Verify, you can see the total spend for each supplier in one simple report."
What's Next for Lendology?
As a growing business, they knew they needed to choose a system that could grow with them. Anna is confident that Verify can achieve that and can see how the system can fit in with their current and future needs. Anna said, "Where Verify comes into its own is its ability to fit the needs of an organisation. I can see how it can scale up or down really easily."
She also detailed how it can help with career development for more junior employees. As they grow, she intends to hire a junior colleague who could work on the triage stage of the system while getting to grips with their new job role. Once they have completed their tasks, the invoice moves up to someone more experienced in the coding stage to review what they have done before it moves to approval. Once the junior colleague gets more confident and their knowledge grows, they can be moved up the chain and given higher responsibilities. "The system is capable of growing with the individual as well as the organisation," explains Anna.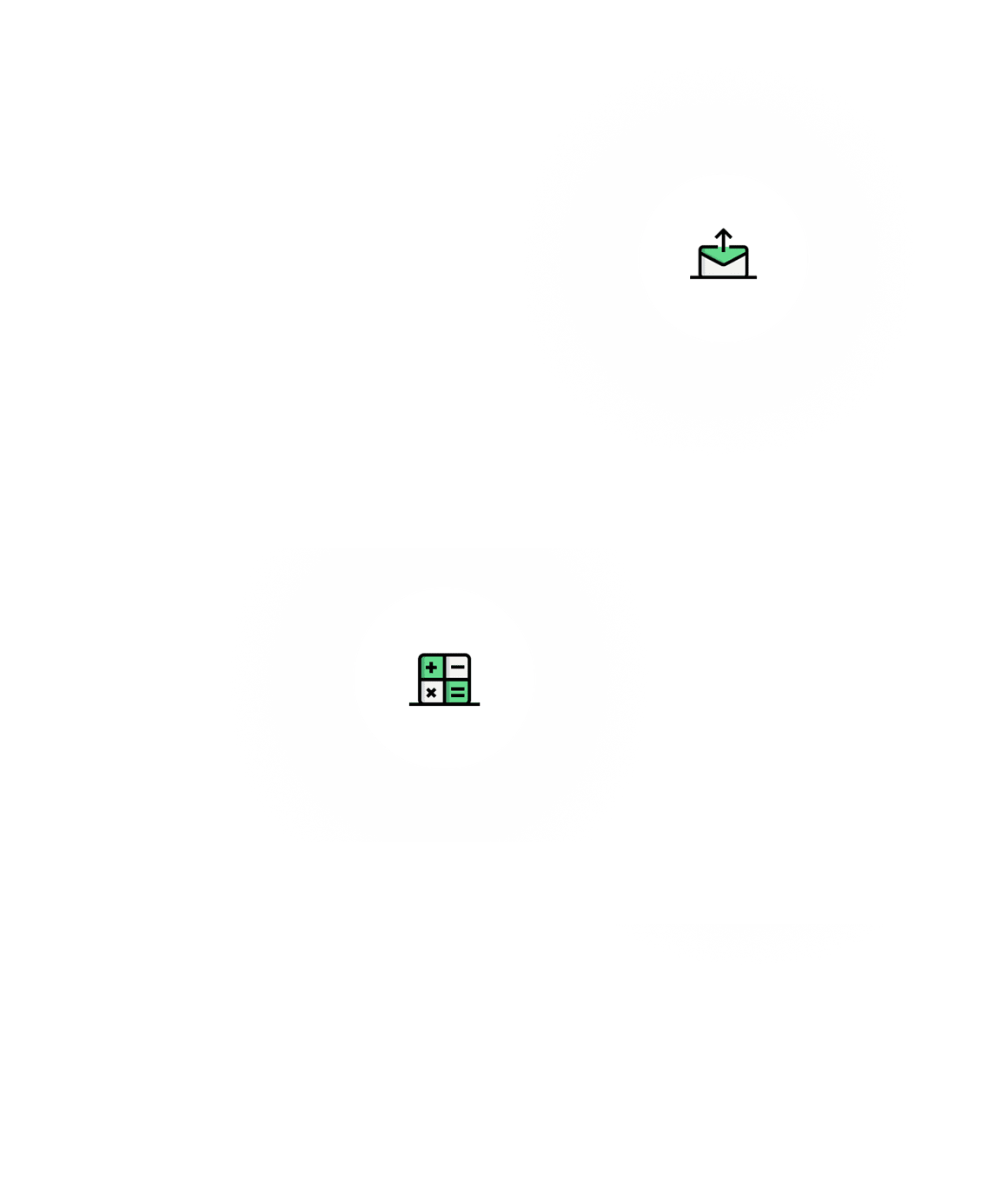 Harness the power of Accounts Payable Automation
Discover how Agilico's Verify can support you on your journey towards digital transformation.
Book a Demo